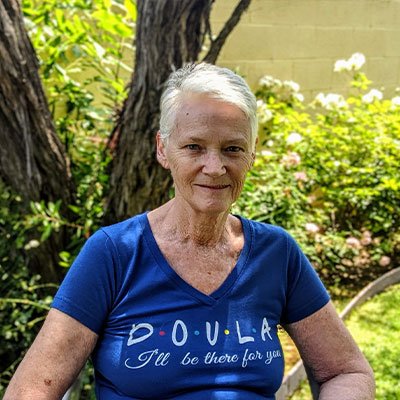 tracy hartley
Tracy has owned and operated B*E*S*T (Birth Empowerment Support Team) Doula Service since 1996 and has supported almost 700 babies and families during pregnancy, labor, birth and immediate postpartum. She is trained in birth hypnosis, spinning babies, childbirth education, breastfeeding basics and more. She has served as President, webmistress and Director of Membership of DASC (Doulas Association of Southern California) and was awarded the Doula of the Year 2004 and Doula Mentor of the Year 2006, 2008, 2012 and 2015 by DASC and was awarded a Lifetime Achievement Award in 2016.
Margie Levy
Margie Levy has been a doula since 2002 and is certified with DONA International. She believes that all expecting parents need and deserve the support of someone trained and experienced in childbirth. Having great support makes labor and birth safer and more comfortable!
Cheri Masek
Cheri Masek has been working with women and their families as a doula since 2000. She was trained and certified through DONA and was a board member for DASC. She has also taken many lactation courses, including the UCLA Lactation Education extension course. She provides lactation support to women in the San Pedro area and is a strong believer in "welcoming life gently." Cheri is no longer providing labor support.
Joni Lucarelli
Joni Lucarelli is a DONA certified birth doula who, over the past 12 years, has brought her knowledge, humor and heart to the births of over 500 babies. She passionately believes that every mother has the right to choose the birth experience she is hoping to have, without judgment and therefore adapts her role as your doula to fit your vision. "Your birth philosophy is my birth philosophy because my vision for your birth doesn't matter yours does!" Joni's goal is to offer knowledge, resources, support and confidence for you to birth the way you want. It is her deep desire that you be able to look back at your birth experience with joy, knowing you and your partner were able to make informed decisions that were best for your family. She enjoys working in harmony and with professionalism with a client's medical team to provide support during pregnancy, labor and delivery and is respected by midwives, nurses and doctors all over Los Angeles. She also provides placenta encapsulation services to help during the postpartum period.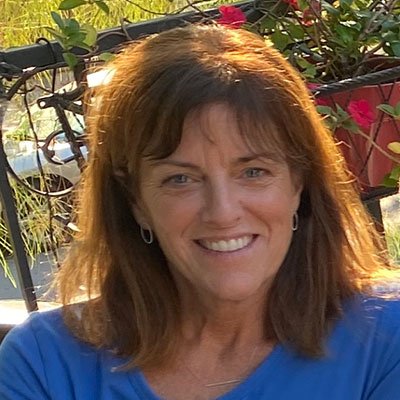 CarolAnn Braun
CarolAnn became a (DONA) certified birth doula in 2006, and has been a Certified Lactation Counselor since 2015.  She also offers postpartum services, specializing in support for:
– Families expecting multiples,
– Families experiencing postpartum depression/anxiety,
– Single Mothers by Choice (SMC)
Nancy Beyda
Nancy Beyda became a midwife after working as a doula and childbirth educator for over fifteen years. Nancy taught prenatal yoga and and her background in yoga and relaxation techniques gives her a calm and reassuring energy that women can relate to. Nancy specializes in water births and has extensive experience working with hypnosis techniques to support labor. She believes that every couple has the right to the kind of positive and empowering births that she experienced with her own three children.
Erica Richardson
Erika Richardson is a DONA certified birth and postpartum doula since 2013. Erika also offers lactation education, placenta encapsulation, baby massage, belly binding, herbal medicine, aromatherapy and birth tub rentals. Perpetually a student, she is always learning and adding to her support services. She LOVES supporting growing families.
Yvonne Novak
I started working as a doula while teaching childbirth classes, after the birth of my second child (1979). The word doula didn't exist in this country at the time, so I considered myself honored to be asked to attend births with my students.
My birthing knowledge continued to grow over the years. I taught others to teach birth classes, continued my journey as a lactation educator, Happiest Baby on the Block instructor, and learned more ways to help birthing families have the birth they chose.
I love empowering families before, during, and after their births. I support birth at home, hospitals, and birthing centers.
Testimonials
Words From Our Clients
Having tracy there at our baby's birth gave me an ease of mind. I had a lot of anxiety due to my baby's breech position. Tracy knows her way around the hospital and even knows the medical staff, which created a very positive atmosphere at our birthing room. She was calm and encouraging, which helped me tremendously during contractions.
Tracy was amazing and was able to calm Sheena down when she was very worried and afraid. I cannot imagine doing this without her.
Tracy gave us fantastic support before, during, and after our birth. I feel like Tracy educated us really well, so I don't feel like there was anything I didn't know.
Looking for a doula as your due date approaches?
We'd love to meet you!
Reach out today – our contact form is quick and easy.